Couple's Choice Award 2016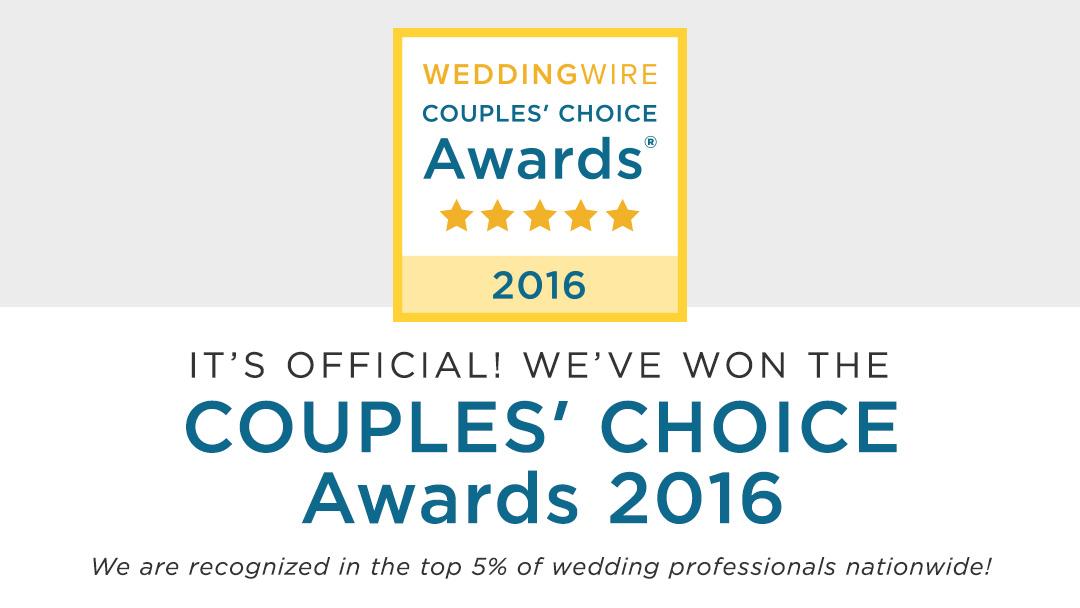 After a very intense and creative year in 2015, the new year starts in the best possible way. 
Arte Cinematica Photography & Cinematography has received the Couples' Choice Award 2016 from the prestigious American website Wedding Wire! It is an annual award that arises directly from reviews of the couples that got married during the previous year, and regards the services provided by wedding professionals.
We are truly honored, and we would like to thank all the couples that have trusted us to be present in some of the most important moments in their lives, and tell their story, in our own way. This great support from you people inspires us and motivates us to continue our efforts more intensively throughout the new year. We wish from the bottom of our hearts for 2016 to be full of love and beautiful moments for all of you. May it be an amazing year! Thank you.
Submitted by

artecinematica

on Fri, 01/08/2016 - 02:02